Blockchain Development Services
Leading blockchain development company with years of experience in IT, Kaizen Global offers custom blockchain solutions tailored specifically for your needs in a variety of platforms e.g. Ethereum, Solana, Polygon, and Tron . Our experienced blockchain developers will help you create a solid core for the next application.
Transform your business with our cutting-edge blockchain development services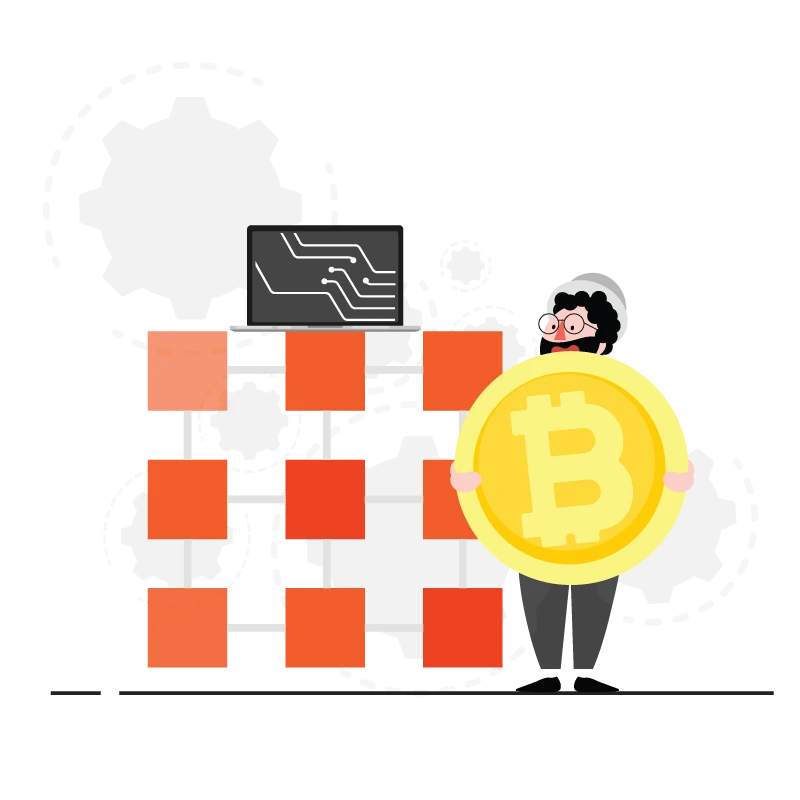 Innovate

Create

Scale

Deliver
Best Blockchain Development Company: Global Blockchain Services Provider
Blockchain technology is revolutionizing the way businesses operate and interact with one another. As a result, companies are increasingly turning to blockchain development services to help them stay competitive in an ever-changing market. At Kaizen Global, we understand how important it is for your business to keep up with the latest trends and technologies, which is why we offer comprehensive blockchain development services that can be tailored specifically to your needs. We are a quality-centric global blockchain development company renowned for cross-industry experience and a commitment to quality growth. We'll help you transform your vision and concepts into workable use cases and propose the right technology framework, team composition, and product design — everything before you start creating.
Custom Blockchain Development Services
Excel your business in the future with our sterling blockchain solutions
Smart Contract
Development
Wallet Development &
Integration
Public & Private
Blockchain
Decentralized Crypto
Wallets
Non-Fungible Token &
Marketplace Development
Decentralized Automated
Organization(DAO)
Initial Coin
Offering(ICO)
Blockchain Development Platforms Our Team Work On
Use our blockchain or cryptocurrency creation platform services to excel in the crypto sphere by integrating prime blockchain development solutions.

Ethereum

Solana

Polygon

Tron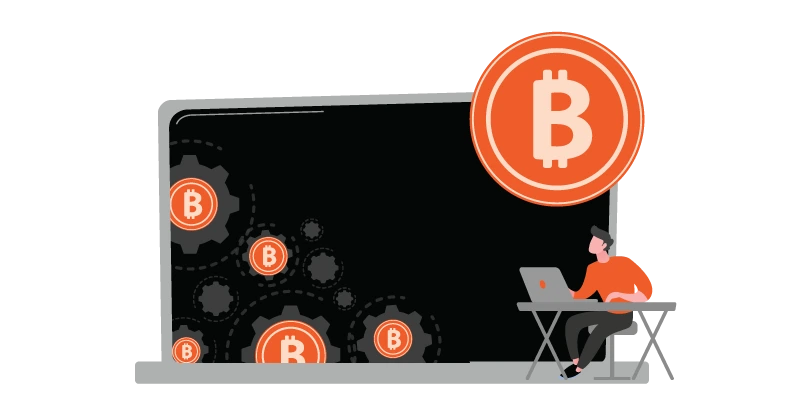 Expert Blockchain Developer : We Combine Industry And Technology Expertise
What types of blockchain application services can we build? Well, that's your call! Our team is ready to step in at any stage of product development — MVP, pilot, full-scale implementation, or product elaboration — and take full ownership of the project through its successful completion.
The current tech stack includes the following blockchain platforms and protocols: Corda, Ripple, Bitcoin, Ethereum (including Solidity), and Hyperledger. Our software developers are highly proficient in building blockchain technologies from scratch and customizing existing blockchain solutions through software integrations, functionality modifications, and feature implementations.
Sparking Perks Of Our Blockchain Development Solutions
Our blockchain development company specializes in creating customized blockchain solutions that meet the unique needs of our clients. We employ protocol-specific solutions to ensure that you get the best results with the most effective feature integration.
Top Blockchain Developers
Our Blockchain Application Development Process
The blockchain software development process with Kaizen Global looks as follows:
A discovery phase: Understand the core of the problem and how a blockchain application can potentially solve it. Identify the stakeholders and use cases.
Set the Scope: Define the scope of the application and the features required for it to meet the requirements.
Choose the Platform: Select a blockchain platform that is suitable for the application and will address the problem at hand.
Establish an Architecture: Design the blockchain application architecture, including the consensus model, privacy, permissions, smart contracts, and other components.
Develop the Application: Develop the blockchain application according to the architecture, making sure to follow best practices.
Test the Application: Test the application to ensure it meets the requirements and is secure
Deploy the Application: Deploy the application on the chosen platform, making sure to monitor it for any problems.
Monitor and Maintain: Monitor the performance of the application and maintain it over time to ensure it continues to function as required.
Analyze and Optimize: Analyze the performance of the application and optimize it as needed to ensure its efficiency.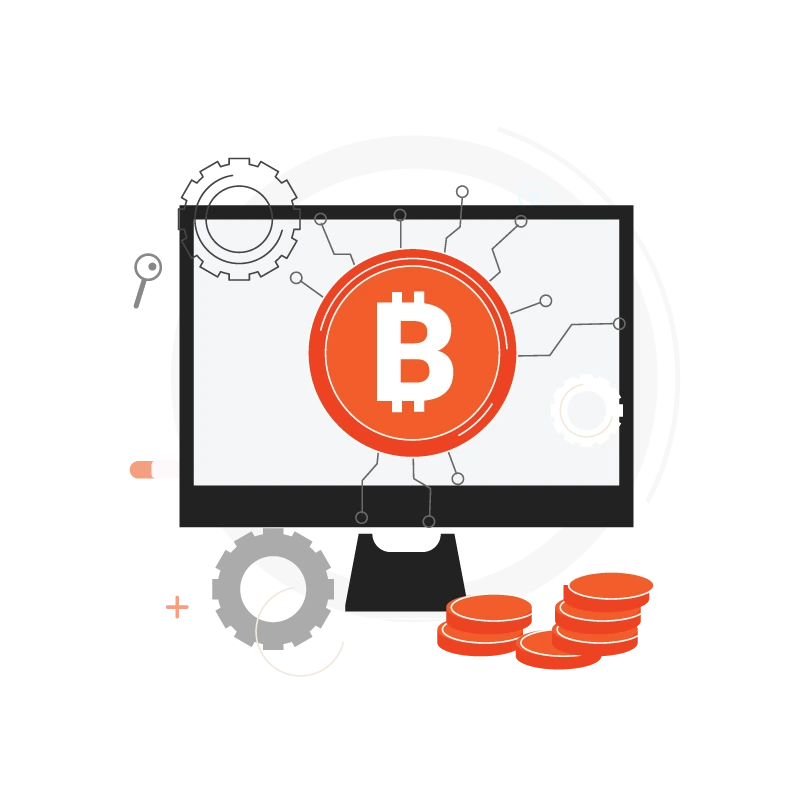 1.

Contact Us

Fill out the contact form, book a calendar, and schedule a Zoom Meeting with our experts.
2.

Get a Consultation

Call our team to discuss the viability of your project idea.
3.

Get a Cost Estimate

We share a project proposal with budget and timeline estimates based on the project requirements.
4.

Project Launch

Once the project is signed, we put together a team of experts from various disciplines to get your project started
Client Retention
Year of Service
Project Completion
Satisfied Clients
Feedback From Clients About Our Blockchain Development Solutions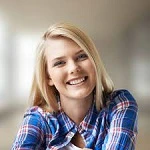 Luna Hobstan
I've been working with Kaizen Global for over 6 months now and they are the perfect choice for all my blockchain projects. They have an experienced team of developers who understand the most complex of scenarios and deliver solutions that not only work but look amazing as well. The customer support is quick and helpful and I highly recommend them to anyone looking for a quality blockchain development service provider.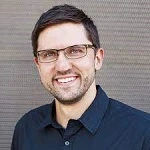 DW Holmes
I was looking for a Blockchain development company and I'm so glad I found Kaizen Global. They have a great team of developers that understand the technology and work with you to develop exactly what you need. They are also very friendly, professional, and always willing to go the extra mile to ensure that your project is done right. All in all, I highly recommend Kaizen Global!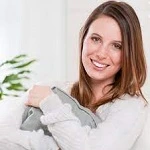 Rica Rails
I have been working with Kaizen Global on a blockchain project for the last few months and I am really impressed. Their team of professionals is knowledgeable and experienced, and they always provide high-quality solutions. They are also very responsive to our needs and make sure our project is completed on time. I would highly recommend them for any blockchain development needs.
Frequently Asked Questions About Our Blockchain Services
Is Blockchain a healthy business solution?

Yes, Blockchain can be a healthy business solution. Blockchain technology provides a secure, tamper-proof way of recording and storing data, and it can be used to facilitate transactions and contracts. Additionally, due to its distributed nature, it can enhance the security of data. This makes it ideal for use in areas such as healthcare, banking, and other industries which require secure data management.
Is Blockchain suitable for Finance?

Yes, blockchain can be used in the finance industry. Blockchain technology enhances the security of financial transactions by providing a distributed, tamper-proof ledger. It can also provide increased transparency and auditability, enabling more accurate tracking and reporting of financial activities. Additionally, it can be used to facilitate smart contracts, allowing for the automated processing of financial transactions.
Can I develop a blockchain network?

Yes, you can create your own blockchain. However, you must be a skilled blockchain developer. This requires training ranging from three months to three years. If you need quick blockchain services-Kaizen Global is the go-to solution.
What sets your Blockchain Services apart from other providers in the USA?

Our unique position as an IT service company based in Pakistan, but operational in the USA, provides us with a competitive edge. We offer localized support and understanding of the US market, along with a diverse skill set that leverages global best practices. This allows us to tailor our services to meet the specific needs of businesses and organizations in the USA, offering competitive pricing without compromising the quality of our services.
What is the estimated time for blockchain development?

The time limit for blockchain development varies depending on the features you want to add to your application. A standard blockchain takes between 1 and 3 months to prepare. Discuss the specifics of your blockchain development project with our experts, and we will complete your project within the agreed-upon timeline.
What Blockchain Development Platforms do we work on?

We work on a variety of blockchain development platforms, including Ethereum, Hyperledger Solana, Polygon, and Tron. Our team is experienced in developing applications for both public and private blockchains, allowing us to meet the needs of any project.
What is our Blockchain Development Process?

Our Blockchain Development Process typically begins with an initial consultation in which we discuss the project requirements, timeline, and budget. After this, we create a project plan outlining the steps needed to develop the blockchain solution. This includes designing the architecture, setting up the environment, writing the code, and testing the system. We then deploy the system and provide ongoing maintenance and support.