Cutting-edge Security Services for Smart Contract Audits
Do you know the complexity of smart contracts leaves room for vulnerabilities and potential exploits, putting your business at risk?
Our transparent process ensures that you are a part of the secure future of Blockchain by covering a 4-stage audit methodology for smart contract security audits from the very basic to the advanced level.
"We specialize in meticulously assessing, testing, and securing your smart contracts to ensure their integrity and protect your valuable assets from security breaches, human errors, coding issues, vulnerabilities, and financial fraud."
Contact Our Team To Save Your Crypto Assets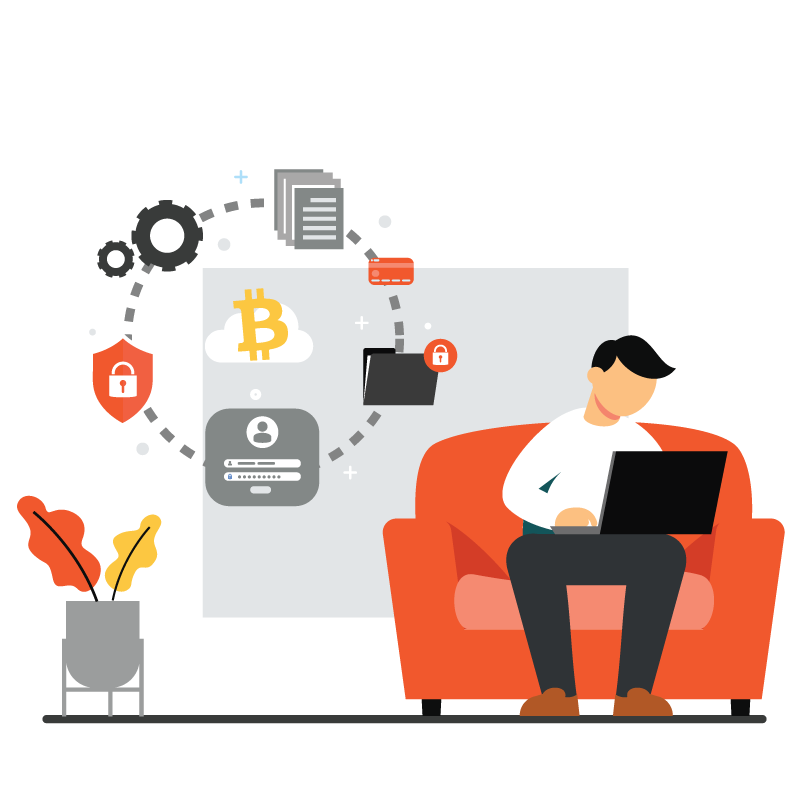 330+
Partnered With Businesses

500+
Projects Secured by KaizenGlobal

700K
Lines Of Codes Secured by KaizenGlobal

$35B
Amount Lost To Crypto Hacks
Get a FREE Consultation for Smart Contract Audit To FORTIFY YOUR WEB3 PROJECTS
Hacking smart contracts for vulnerabilities has been havoc in the crypto space for some time. Every year we lose billions of dollars worth of crypto to smart contract exploits. Don't become another statistic of smart contract exploits.
Gain the upper hand against hackers and safeguard your valuable crypto assets!
"We identify vulnerabilities and fortify your smart contracts"
We welcome You to Join Hands for FREE Smart Contract Audit Consultation today
Trusted Smart Contract Security Auditing Services for Blockchain
We Make Your Job Easier By Offering Proven Choices As Your Ideal Pick
Get Control Over The Results With Our TRANSPARENT AUDITING PROCESS
We Follow the 4-Stage Audit Methodology Valued By Industry Leaders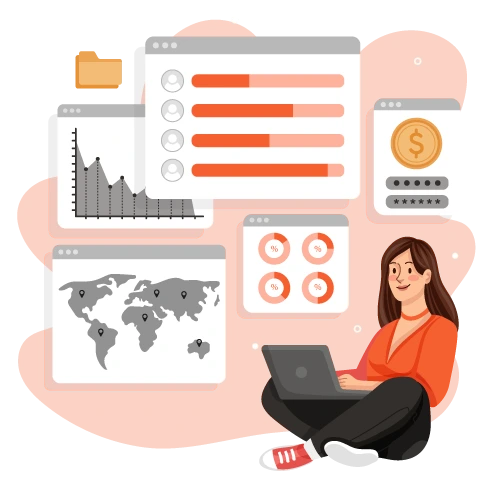 What Does A Smart Contract Audit Report Include?
Our meticulous audits provide you with a detailed report encompassing critical aspects of your smart contract's security including:
Classification of vulnerabilities depending on their severity
Step-by-step recommendations on how to fix all issues
Functionality and Logic Verification
Smart contract scoring according to 4 parameters: documentation quality, code quality, architecture quality, and security
Comprehensive Documentation
Why Are Smart Contract Audits Important For You?
---
Smart contracts are the backbone of digital transactions and asset management. By conducting thorough smart contract audits, you protect your investments and assets from potential vulnerabilities and security breaches. This proactive approach safeguards your valuable digital assets and helps you avoid financial losses due to contract exploits or errors.
Smart contracts operate within decentralized environments where security is paramount. Auditing your smart contracts helps you identify potential risks and vulnerabilities, allowing you to take necessary measures to mitigate them. By fortifying your contracts, you enhance the overall security of your ecosystem, ensuring the integrity and confidentiality of transactions and sensitive data.
In an increasingly regulated digital landscape, compliance with legal and regulatory requirements is crucial. Smart contract audit services ensure that your contracts adhere to relevant industry standards, legal frameworks, and compliance guidelines. By validating the legality and compliance of your contracts, you avoid potential legal disputes, penalties, and reputational damage
Smart contract audits instill confidence in your stakeholders, including clients, partners, and investors. By proactively ensuring the security and reliability of your contracts, you demonstrate your commitment to trustworthiness and professionalism. Audits serve as proof of your dedication to protecting your stakeholders' interests and fostering stronger relationships with them
Through smart contract audits, you gain valuable insights into potential vulnerabilities and weaknesses within your contracts. This allows you to address these issues before deploying your contracts into production. By identifying and resolving vulnerabilities early on, you prevent potential exploits, financial losses, and reputational damage, thereby safeguarding your business and stakeholders
Smart contract auditing helps ensure the smooth and reliable operation of your digital processes. By thoroughly reviewing and testing your contracts, you can identify and rectify any functional or operational issues. This guarantees that your contracts perform as intended, minimizing disruptions, transaction failures, and user dissatisfaction
The ever-evolving landscape of cybersecurity demands proactive measures to stay ahead of hackers and malicious actors. Smart contract auditing firms work to identify potential attack vectors and security gaps that could be exploited. By continuously auditing and fortifying your contracts, you build a robust defense against cyber threats, protecting your assets and reputation.
Your Contract May Be Vulnerable
"Know About The Security Flaws in Your Smart Contract Making It Vulnerable"
Unchecked External Calls
Unauthorized or unvalidated inputs in smart contracts can lead to unauthorized fund transfers, reentrancy attacks, and unexpected contract interactions
Insecure Code Practices
Poor coding practices such as improper input validation, lack of error handling, or inadequate access control can compromise contract security.
Complex Business Logic
Flawed implementation of complex business logic can result in vulnerabilities that attackers can exploit for financial losses or unauthorized actions.
Smart Contract Integration
Incompatible contracts or flawed interactions between components can compromise the security and reliability of the entire system.
Undiscovered or Emerging Threats
Stay ahead of evolving risks with up-to-date knowledge and expertise to identify and mitigate new threats and attack vectors
Misaligned Business Requirements
Ensure that smart contracts fulfill intended purposes and adequately address security measures to avoid exposing the system to risks.
Do Not Put Your Business At Stake
We Are Here To Mitigate These Vulnerabilities For You; Securing Your Blockchain Future
What Makes KaizenGlobal Your Best Pick?
We are Known For Revolutionizing Industries with Unparalleled Distributed Ledger Technology Solutions

Secure Audits

Modern Approaches

Budget Friendly

Team Of Certified Auditors

Top Of The Line Work

27/7 Customer Support
1.

Contact Us

Fill out the contact form, book a calendar, and schedule a Zoom Meeting with our experts.
2.

Get a Consultation

Call our team to discuss the viability of your project idea.
3.

Get a Cost Estimate

We share a project proposal with budget and timeline estimates based on the project requirements.
4.

Project Launch

Once the project is signed, we put together a team of experts from various disciplines to get your project started
Let's Have A Look At Customers' Reviews About Our Services
Our users are our regular customers. They are completely satisfied with our services. Have a look at what they say about us;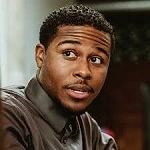 Martin Loe
Working with this team was a game-changer. Their expertise and attention to detail gave me confidence in my project's security. They went beyond my expectations and delivered a thorough report. I highly recommend their services to anyone looking for top-notch cryptography.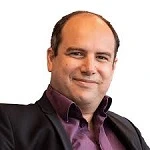 John Lewis
I was nervous about starting my smart contract without proper auditing. The team at KaizenGlobal put my mind at ease with their thorough assessment and recommendations. Their expertise saved me from potential disaster. I am grateful for their services and highly recommend them to anyone needing smart contract development.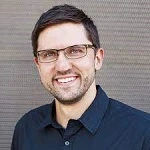 Mark William
Great experience! The team was knowledgeable and efficient. They delivered me a comprehensive audit report. They helped me identify potential issues and improve my smart contract's security. I appreciate their transparency and honesty throughout the process. I highly recommend this service.
FAQs
Raise Queries Before Making A Decision,
We Aim To Provide You With Answers to All The Frequently Asked Questions About Our Services
What Is A Smart Contract Audit?

Smart contracts are self-executing agreements that run on a blockchain network, allowing for secure and decentralized transactions. Read the complete guide about Smart Contract Auditing.
How Much Does It Cost To Audit A Smart Contract?

On Average, it costs around $5000 - $15000. This price varies based on factors such as its complexity, size, purpose, and the smart contract auditing COMPANY you choose to work with. Talk to our team and get a Free estimation for your smart contract audit with KaizenGlobal.
Which Blockchains Do You Audit?

We audit almost all major and trusted blockchains, including (but not limited to) Ethereum, NFT, BSC, polygon, fantom, etc. However, if you need assistance with any of the other types. Contact our experts and we are always happy to provide you with a customized solution.
What Projects Need A Smart Contract Audit?

Smart security contract audits are necessary for any project that utilizes blockchain technology and relies on smart contracts for its operations. This includes projects in various domains such as

Decentralized finance (DeFi)
Non-fungible tokens (NFTs)
Supply chain management
Decentralized exchanges, and more

These audits ensure the code is secure, free from vulnerabilities, and adheres to best practices, thereby mitigating the risk of exploits, hacks, and financial losses.
When Does A Project Need A Smart Contract Audit?

When getting ready for product release, a smart contract audit is necessary.
If any malicious activities are detected, it is important to conduct an audit
After introducing significant updates, a smart contract security audit should be performed.
Prior to an important listing, it is advisable to conduct a security audit.
What Benefits Does A Company Get Upon Passing A Contract Audit?

A smart contract audit enables a company to identify and address vulnerabilities in their smart contract, protecting them and their clients from potential malicious attacks that can result in significant damage. A successfully completed audit also serves as a testament to the company's reliability, providing reassurance to potential partners and investors.
Can we expect the same level of service quality as a local Blockchain Services provider in the USA?

Absolutely! Despite being based in Pakistan, we have a deep understanding of the US market and its IT requirements. Our team is composed of skilled professionals who follow global best practices, delivering top-notch service quality without compromise.
How Long Does It Take To Audit A Smart Contract?

The time to complete a smart contract security audit depends on the size and complexity of the code. It also depends on the smart contract auditing firm you are working with. While a simple token contract could be audited within 48 hours, a complete decentralized application could take multiple weeks to audit.
Why is KaizenGlobal the Best Distributed Ledger Technology Company?

KaizenGlobal is the most reliable smart contract audit company. We are known for our:

Best Auditing Services
Team Of Expert Auditors
Agile & Modern approaches
Reasonable Rates
Top Quality Work
24/7 Customer Support
Urgent Services
Can you do my Smart Contract Security Audit on an urgent basis?

Yes, we are available 24/7 and our vigilant team is always there to help you out with your last-minute business needs with 100% accuracy.
Can I Conduct A Smart Contract Audit Myself?

Using internal resources for smart contract review is encouraged as it helps identify vulnerabilities. However, professional audits offer additional value. Third-party auditing teams provide an external perspective, authoritative opinions, informed recommendations, and specialized expertise in smart contract vulnerability assessment. They ensure a comprehensive review that internal teams may lack due to limited expertise or time constraints.
Where Can I Hire The Best Smart Contract Auditors?

KaizenGlobal is a reliable platform where you can hire top smart contract auditors to protect yourself from crypto exploits. They offer a pool of highly skilled and experienced auditors who specialize in reviewing and assessing the security, functionality, and reliability of smart contracts. By leveraging their expertise, you can ensure that your contracts are thoroughly audited and that any vulnerabilities or weaknesses are identified and addressed
What Tools Do You Use To Test Smart Contracts?

Some of the smart contract auditing tools we utilize are:

Echidna: Used for Fuzz testing.
Manticore: Employed for Symbolic Testing
Slither: Utilized for Static Analysis.
Solidity Coverage: Utilized for code coverage analysis.
Mythril: Utilized for vulnerability detection and security analysis